Building a Culture of Learning
All of our services follow a 3-step process – Design, Measure, Act – that will set you up for operational excellence and shift to a culture of learning that embraces data.
You will focus on developing your impact strategy, ensuring you are collecting the right data in an efficient way, and using the information to continuously learn and improve.
This clarity will energize your team and allow your organization to effectively communicate your impact and attract funding.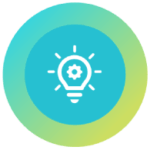 Get clear on who you serve, the quality of your services, and the outcomes you will achieve.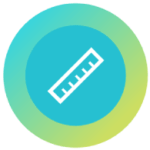 Establish a measurement plan, toolkit, and the capability to collect the data that you need.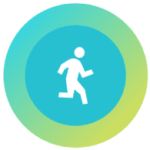 Rely on actionable dashboards, analytic guides, and clear data to continuously strengthen your program.
MAKE DECISIONS WITH CONFIDENCE
No matter where your organization is at, we can create the frameworks, metrics, and repeatable processes you need, and the learning culture your people crave.

Impact Accelerator
Ready to launch a data practice that works for your organization and one that your staff can manage?

IMPACT MANAGER
Are you wanting to jumpstart your data practice, but are struggling with limited resources?

Actionable Analytics
Have the data you need, but not the capacity or time for meaningful analysis? Do you need deeper insights to  support decisions?