Community For Changemakers
Ready to Do More with Data
Join the Impact Collective, a virtual meeting place for nonprofit changemakers like you, eager to connect, collaborate and do more with impact data to spark change.
CoLab + Community Membership
CoLab: Monthly virtual space to connect with the same mastermind group for six-months. Tackle data challenges and drive progress toward strengthening your data practice. Connect with a standing group of 5-10 professionals, facilitated by the expertise of our ResultsLab Coaches. Find direction, connection and support in your data career journey.
Impact Collective community: As a member, you also get access to
Resource Library with tools, frameworks and webinars that will strengthen your data work
Community Slack channel and the wider community network
ResultsLab's thought-leadership Accelerate Speaker Series to spark ideas and keep up on the latest trends
Data for Impact: ACTTM Model
Asynchronous online course with 11 lessons of instructional activities teaching you the fundamentals of ResultsLab's ACT™ Model – Align, Capture, Transform. Upon completion, you will be able to design an Impact Strategy, create a solid Measurement Strategy + Plan, and develop a Learning Agenda to build a strong data practice.
As a course learner, you'll:
Gain the data skills and practices to become a more impactful, and better understand your community needs
Elevate your professional skills in impact measurement
Inspire a better learning culture in your organization or teams you work with.
The Challenge You Face
Over 85% of nonprofits say they need evaluation to know their strategy is working. But 72% also report they don't have the capacity to embrace impact data to drive program quality.
That's where we come in.

Our Secret to Maximize Your Impact
We know how complex data can be. Our 3-step process, ACT™, powers everything we do, teaching you how to not only make sense of data, but do far more with it.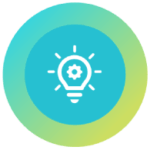 Develop your impact strategy and align on desired outcomes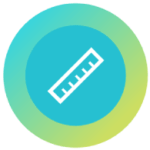 Ensure you're asking the right questions and create your data collection tools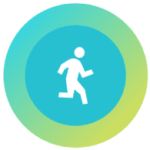 Create dashboards and use your data to build a culture of learning and drive greater impact
Unlimited access to interactive online courses
Featuring over 30 hours of asynchronous learning, webinars, impact challenges and digital tools
Ability to earn an Impact Certificate
A first-of-its-kind recognition to gain a certificate in the ResultsLab ACT™ Impact model
One Membership, Infinite Possibilities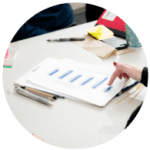 DEMYSTIFYING DATA
Our approach empowers professionals at all levels and sectors to harness the power of impact data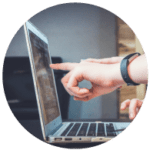 A COMMUNITY OF COLLABORATORS
Your one-stop shop for live networking, interactive tools, personalized coaching and more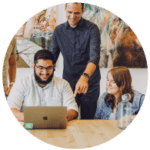 ACCESSIBLE & AFFORDABLE
Designed and priced to make professional growth and social change a reality for all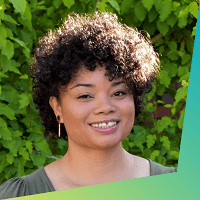 Donica Snyder
DIRECTOR, STUDENT AND FAMILY SUPPORT PROGRAM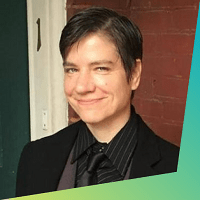 Jenrose Fitzgerald
PROGRAM COORDINATOR, SOCIAL POLICY INSTITUTE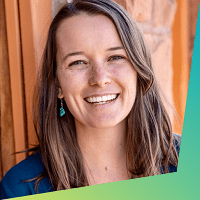 Kylie Hibshman
DIRECTOR OF COMMUNITY ENGAGEMENT, UNITED WAY OF LARIMER COUNTY
.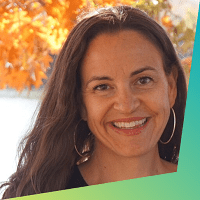 Laura Simpkins
PROGRAM IMPACT EVALUATOR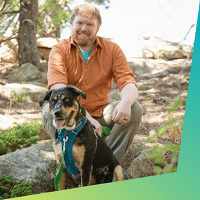 Tim Main
DIRECTOR OF EVALUATION & LEARNING, MILE HIGH UNITED WAY
Chief Executive Officer, Florence Crittenton Services
"The team at ResultsLab is reliable and thorough. We also found them personable and easy to talk with." 
Former Associate Director, Denver Urban Scholars
"ResultsLab makes evaluation fun! Even if you don't have evaluation or program design experience, they can make it understandable and…
Assistant Director of Programs, YouthPower365
"When we were having difficulty working toward a theory of change and identifying our outcomes, ResultsLab helped us think through…
Behavior Change Program Manager, Energy Outreach Colorado
"ResultsLab has provided helpful guidance and support as we moved through the process of developing a new, sustainable program. We're…
Executive Director, Emergency Family Assistance Association
"ResultsLab is technically rigorous and excellent at engaging all levels of staff. They deliver high-quality results." 
Founder & Executive Director, The Matthews House
"ResultsLab was methodical in helping us consolidate 13 years of work into a design that gives us measurable data."

CoLab + Community Membership
Monthly CoLabs – Join our Community of Practice that includes monthly connects with likeminded professionals to collaborate with and problem solve to accelerate your work. The next cohort starts in September 2023!
Connect + Collaborate – Network with a community of changemakers that want to do more with data
Weekly Sparks – Receive tools and resources to spark ideas
Accelerate Speaker Series – Join quarterly thought-leadership sessions from social sector experts driving impact
September CoLab Dates – Sep 21st  |  Oct 19th  |  Nov 16th  |  Dec 14th  |  Jan 18th  |  Feb 15th
Data for Impact: ACT™ Model
Data for Impact Course: 15 hours of asynchronous learning modules that provide the foundational elements to implement ResultsLab's ACTTM Model I Align-Capture-Transform. Upon completion participants will be able to design an Impact Strategy, create a solid Measurement Strategy + Plan, Learning Agenda to build a strong data practice. The course will provide guides on how to use data to build a culture of learning and drive informed decisions and greater impact.
Our goal is to invest in a more diverse future of the research and evaluation field through building capacity. We encourage individuals facing inequity with unique backgrounds, experiences, talents, and thoughts to join. If you feel you need support to join this community, we have sponsored seats available. Let's Connect!