ResultsLab Impact Collective Launched
An Online Community of Changemakers Ready to Do More with Data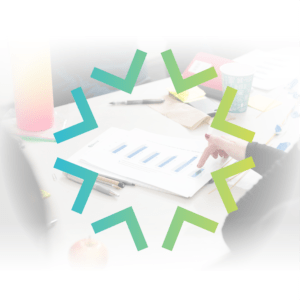 Join today to build your nonprofit network and level up your data skills to spark change.
[Denver, CO] ResultsLab announced the launch of the Impact Collective, a new online learning community. The ResultsLab Impact Collective is a place where individuals who want to do more with impact data can come together to be a part of a community that supports one another, answers questions, and challenge each other to grow. It offers a new way for professionals to advance their skill set to drive data-informed decision making, or leaders who want a practical framework to build data capacity across their organization.
"ResultsLab's 3-step process helped me think about data differently, more strategically." – Emily Lewis, Learning Grove
Features and benefits of ResultsLab's Impact Collective include:
Connect + Collaborate – Network with a national online nonprofit community
Weekly Sparks – Receive weekly tools and resources to spark ideas
Collective Coffee – A casual connect with other nonprofit data minded professionals and get access to ResultsLab coaches to explore ides and drive solutions to strengthen your data practice
CoLabs – Join a 6-month Community of Practice that includes monthly connects with likeminded professionals to collaborate with and problem solve to accelerate your work
Accelerate Speaker Series – Join monthly thought-leadership sessions from social sector experts driving impact. Upcoming Sessions include leaders from Heather Krause's We All Count, NTEN, DataKind, and more!
Data for Impact Course – Participate in 15 hours of asynchronous online modules to understand and implement ResultsLab's ACTTM Model – Align, Capture, Transform. Upon completion participants will be able to design an Impact Strategy, create a solid Measurement Strategy + Plan, and draw insights from data to drive action. This course, and future online courses + learning deep dives, have an additional one-time fee to access.
Ways to Engage:
Join a free, live Q&A Session – Learn more about the Impact Collective, get answers to your questions, and see if it's a fit for you.
Ready to join? – Enroll in our course or become a member of the Community today. Join here.
For more information visit resultslab.com/impact-collective or contact Jaclyn Sablosky, VP Marketing + Business Partnerships, at 513.295.7399 or [email protected].
ABOUT RESULTSLAB
ResultsLab is a woman-owned social enterprise that propels organizations, communities, and networks to the next level of impact through quality design and effective use of data. We are reinventing impact management by providing capacity building for data informed decision-making to organizations and networks that exist to drive change for our communities. Our goal is to make data approachable and deepen our clients' ability to make informed decisions to drive greater impact. Together, we develop a culture of learning that is sustainable – driving growth and transformative change.